Bone-in, a trade


multiple know-how

Dexterity, precision, rigor, seriousness... Like any real job, deboning requires a certain level of technicality. The cutting quality of a meat is recognized in a bone-in, the separation of bones and muscles, carried out according to the rules of the art.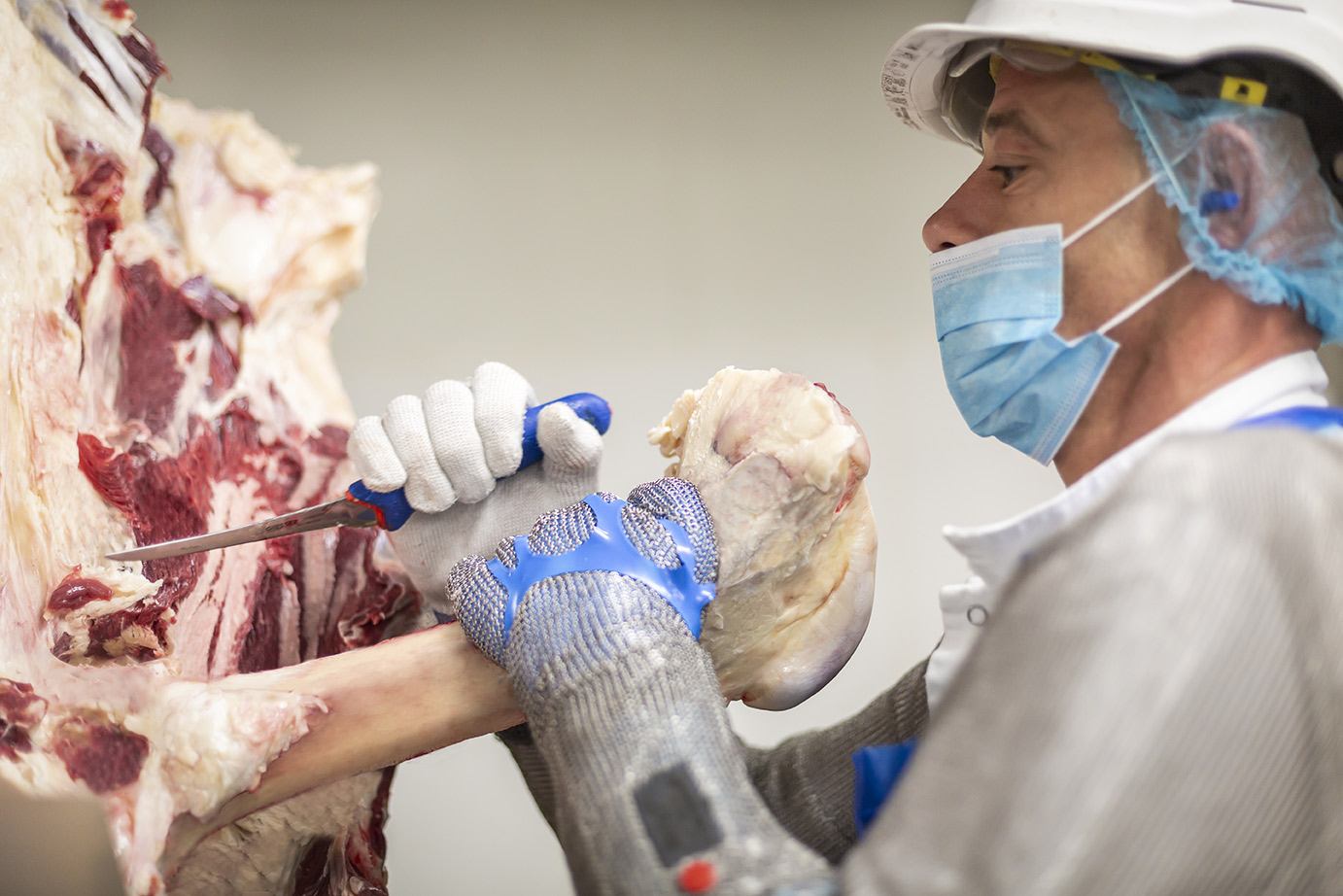 Continuous improvement is an integral part of the deboner function. Indeed, it is involved in respecting food and health safety in order to produce quality meat for consumers. The deboner is also a driving force in risk prevention, thanks to its feedback on the equipment: ergonomics of the ham knife, bone-in knives, protective gloves, mesh, sharpening, etc. This technical profession requires a theoretical and also practical mastery. Presta Breizh's deboners work on different pieces of beef and pork requiring a keen knowledge of the meat industry. We ensure a quality processing of pork and beef by securing every step of the food chain. Our employees are regularly trained by our quality managers through training plans.
Thanks to the technical level of Presta Breizh's deboning experts, the trimmersproduce exceptional pieces: bavette, meat formince, fillet, beef rib, slice tender, ham, etc.
Climb fast


Skills

Following certifying training that can be provided at Presta Breizh, our deboners work on the table or in vertical deboning in accordance with the know-how, hygiene and traceability rules (respect for the cold chain, safety of processes (HACCP standards) and productivity requirements. As part of our human resources policy, we offer our employees the opportunity to evolve quickly. Thus, in three months, we can train a cattle deboner so that it can occupy between one or two positions on a line. It can thus be quickly operational in the cutting workshop to produce quality meat. In addition, it is accompanied to build up skills regularly and ensure versatility. This diversity of skills allows you to turn on the positions and thus avoid the repetitiveness of the gestures.

Beyond attractive remuneration, our deboners benefit from good working conditions: 35 hours per week, no work on weekends…