Razor-sharp expertise
We work on many industrial sites with widely differing production line layouts and needs. Our experience underpins our adaptability, and before setting to work on any new site, we deploy a team of experts to brief the site team on the technical specifications and the customer requirements in terms of quality, whatever the channel may be.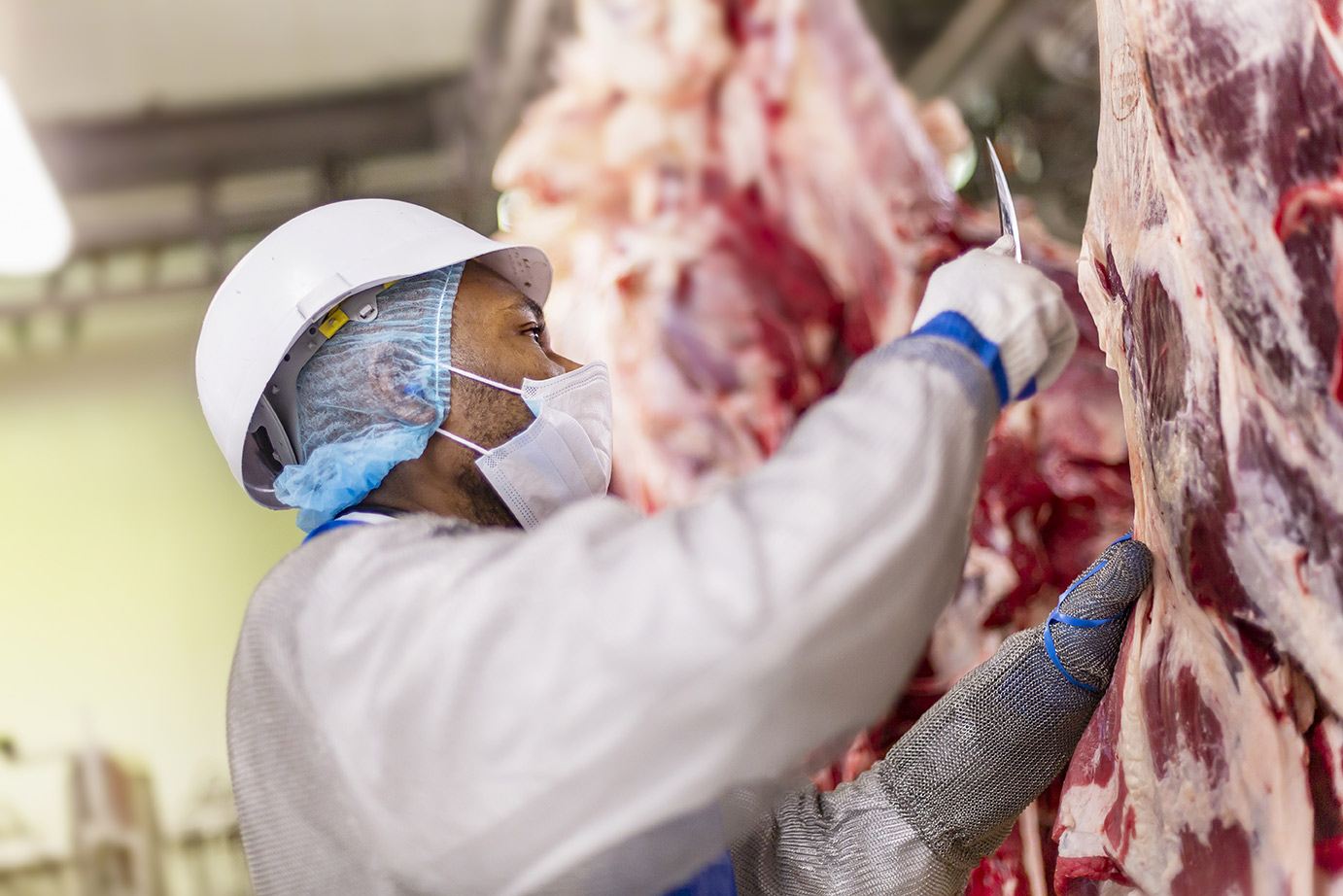 Conducting a common inspection on site as part of a prevention plan, to identify the possible risks and together define the actions to be implemented:
Signing an equipment loan agreement
Signing of an accident prevention plan (health & safety, hygiene, etc.)
Obtaining manuals of the machines used by our employees
Certification of the conformity sheets
Recognised experts


in the cutting of meat

We then sign the service and commitment contract with our client. Our expertise is also enhanced by the particular training of some of our field managers. They are trained in the techniques of supervision, management, production, labour law, health & safety, etc., to ensure the production of quality meat by the operators. Holders of a professional qualifications certificate (CQP – Certificat de qualifications professionnelles), they are responsible for a particular sector, particular teams, and so on. Our experts work on all sorts of meat: veal, pork, beef and poultry. All in line with the traceability rules.

On the ground, all our teams are supervised by a Presta Breizh manager. From the Presta Breizh agent to the deboner on the production line, each company worker is identifiable on the site. As part of our enhanced reactivity, and to facilitate feedback, our field managers have digital tools especially designed according to their skills and to meet their expectations (QuizzBox, electronic signature, etc.).